Here's me with my collection of American imports
It's true that Waltmart sells guns, in this case 8 for $5USD.
They say you should spend more on your sighting system than the gun itself. Well, this lazer sight fits the bill.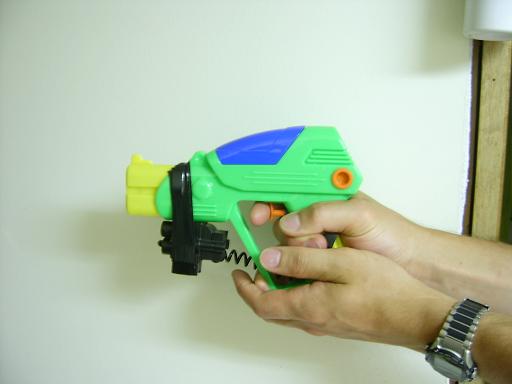 Notice the red dot projected on the wall. Any night-time opponents are going to get wet with great accuracy!